Autumn Goddess © Patricia C Vener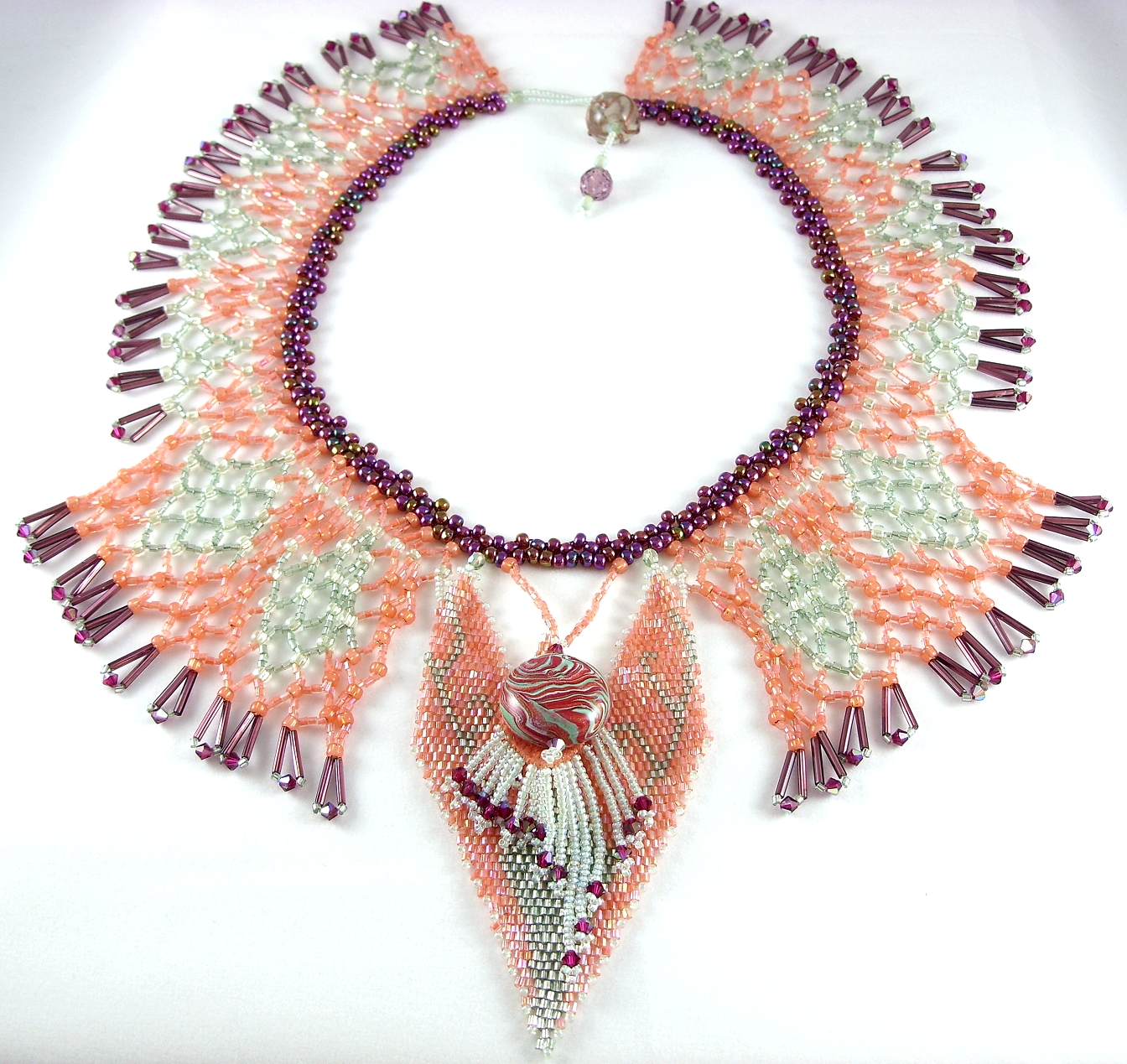 "Autumn Goddess" flitted through the woods easing green foliage to the warm colors of her namesake season. After her passing, the changed leaves fluttered to the forest floor, a carpet of randomly scattered browns, reds, oranges, and yellows. She whistled to the forest birds reminding the migrators of their long trips to warmer climes; reminding those that stay behind to start getting their winter nests in shape. For now, the days were still warm, but the nights were crisp and quickly becoming cold. It would not be very long before the days would also become cool.
Winter demanded early entry even as Summer refused to let up her hold. They came to a compromise leaving Autumn rushing about a much curtailed region.
The whole world was changing. Summer hotter and drier and more widespread. Winter contained but more furious than ever. She saw how plants and animals reacting, not always successfully. What would the future bring? Who would survive it?
How do pale orange, pale green, and rich purple equate to Autumn?
I used to do conservation and restoration of works of art on paper. I've repaired and restored works by such artists as Jules Cheret, Henri Toulouse-Lautrec, Theophile Steinlein and many others. One of the most well known of these, Alphonse Maria Mucha, made the greatest impression on me with his use of ornament and curvature apparent in every one of his posters and non-religious prints. His use of color could be quite subtle even if at least one color was much richer than the rest.
This is the effect I explore with this necklace. My choice of colors is reminiscent of the late 1800s or early 1900s (the Art Nouveau period) and like Mucha includes subtle colors countered by a splash of something richer.
"Autumn Goddess" is adjustible from 19 to 20.5 inches though I can adapt this to be both longer or slightly shorter. Price: $635.00 USD.
$635.00