Transform Old Broken Jewelry to Wearable Works of Art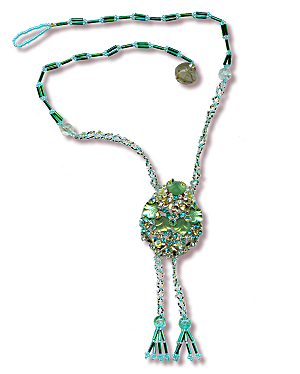 It may be a link to the past, but its beauty is diminished and its meaning lost if you can't wear that once lovely old pin that belonged to your mother's mother. Or perhaps the flash of light reflecting off aged rhinestones caught your fancy and now you have something broken that aches to be beautiful once again. Or perhaps, like me, you are inspired by the vintage and antique and yearn to have Your own unique piece of wearable art created from that once exqyisite foundation.
What I Can Do For You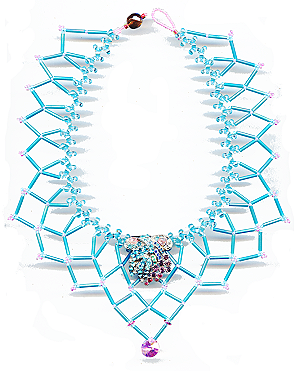 We start with a short conversation, generally no more than 20 or 30 minutes, where we discuss the history of the piece and your emotional connection to it and where you'd like to go with the design of the new piece. A necklace can become a bracelet and earrings or an entirely new necklace. We will discuss what materials will be added, especially if you want an entirely new look. A single piece can also be broken apart and several new works created that use different parts. This is especially good for splitting a memento between cousins and sisters who all want a remembrance.
While that's often all that's necessary before I start the transformation, occasionally a client is uncertain of the visualization and so I will work up one or two sketches for final approval.
The time frame varies depending on complexity of design and the need to clean or refurbish existing components that are going to be used.