March 1st, 2019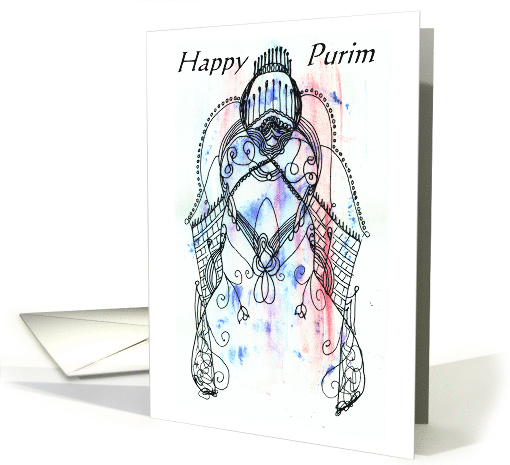 My first Purim card is an abstraction of a seated woman. The story of Purim is one of very few featuring women in lead roles; from Vashti, (who refused to debase herself for her husband's whims), to Esther, (who after some convincing), takes a life threatening risk. Purim is, however, at once a particularly jocular holiday and one with serious lessons.
Purim for 2019 begins at sunset March 20th. Jewish days end and begin at sunset so our holidays do the same. You can either click on the image to get to that card or click my store at Greeting Card Universe to visit my store.
Enjoy your hamantaschen!