Patricia C Vener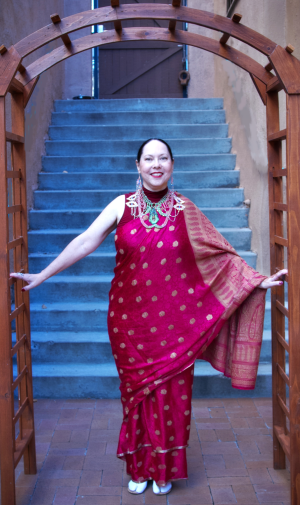 Impact Statement
The world seems to be falling apart as climate change, hate, and shortsightedness seem to be gaining the upper hand.  As an intelligent, sapient, and compassionate human being, I have responsibility to make a positive impact. As an artist I have the ability to do so, while at the same time adding more beauty and more hope and more inspiration for humanity. My goals are that my present bodies of work inspire people to stop, think, and act to make the positive changes we need to ensure a better future and a better now for everyone.
Artist Statement
I spent over a decade as my mother's primary family caregiver, a daunting undertaking that forced me to see life and death with a new perspective. Though it was impossible to continue a productive studio practice it seems everything that touched me as a person and daughter also touched me as an artist. Returning to the studio I find that my art, as well,  has evolved becoming more emotional, more impactful, and more innovative.
My latest works often combine techniques of canvas painting and bead weaving while I use implements not always traditional to the application of paint. These techniques along with my choices of media, color, and size all work to tell a story I have assigned them. I then ask what stories the work inspires in the observer. Interpretation is an "observer created reality," thus a discourse, even a collaboration, between artist and observer. This series combines innate beauty of the art itself while reflecting the despair of our imminent dystopian future. This series is meant to expand into other series as my stories grow and develop. My goal is to combine innate beauty of the art itself while reflecting the despair of our imminent dystopian future and thereby inspire thought and positive action on the part of the observer.
I am pushing the evolution of my work so that my calls to action are inspirational rather than strident. I do this through experimentation with color, texture, materials, and application tools. My art does not stand still. Like me, a former ballerina, motion is imperative for my art.
Biographical Notes
In June of 2006, Patricia moved from Maryland to Connecticut to care for her mother with Alzheimer's Disease. Thus putting her art career on hold for over 10 ten years. Even as she assimilated her grief at her mother's death, she returned to the studio with a new perspective and a new focus. Her efforts resulted in a group gallery exhibition in September 2019 and a solo exhibit in January of 2020.
Patricia illustrated one of the earliest CD eBooks ("Papa Cardinal Finds Breakfast" by Sandra Wellborn) and has had her art published in an Astronomy textbook accompanying an essay she wrote for that edition. Another of her drawings was used in the instructor's answer manual for an introductory physics textbook. Several of her works (paintings as well as art jewelry) are in private collections.
Patricia gained some basic art education from studies at the Silvermine Guild of Artists School of the Arts (on scholarship decades ago). She also took a class or two from the Art Students League and the School of Visual Arts both in New York City. She is otherwise self taught. (Patricia loves books!)
Patricia was born in Rochester New York but after a circuitous route of many abodes, now resides in Hamden Connecticut, her home and studio just a bit south of the famous Sleeping Giant geologic formation. .