Patricia C Vener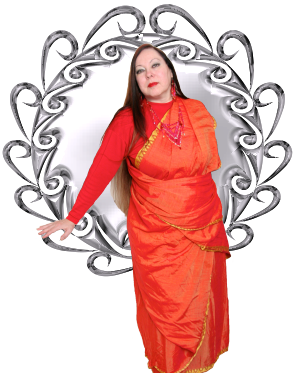 Artist Statement
My art reflects the transitory beauty and power of nature frozen in time, combining the emotive interaction, sometimes battle, of color, texture, and finish with the scientific abstractions of placement, experimentation, and creativity. Nature's dynamics inspires an emotional outcry through disparate media of paint, canvas, and paper on the one hand and beads, gemstones, and thread on the other. Her subtleties inspire my subject matter - the play of color on snowy mountains from a setting sun, the contrast of lusters due to the varying reflective properties of my materials. These are the small details which reward those who take the time to look carefully.
Bio
Patricia C Vener manipulates light and shadow, color and texture to invoke in her audience a visceral emotional response. More than just intellectually beautiful, Patricia's paintings, drawings, and bead weavings translate the panorama of nature and concrete reality to emotive abstractions that are approachable from a variety of perspectives.
Patricia doesn't hide from potential collectors, but, like any treasure worth finding, her work is sought out by discerning individuals. Her most recent public showings have been local to Connecticut at Taste Restaurant and Bread and Chocolate in Hamden, (where she has recently created a duplex mural), as well as her one evening exhibition, "Dreams and Delights" at Helen's Teas, (yes, with refreshments), also in Hamden, Connecticut. If you aren't local, or missed those showings, Patricia does leak images to the Internet on her website, blog, twitter, facebook fan page, and in her shops at Etsy, Zibbet and soon, Zazzle for graphics on production items (shoes, mugs, prints, etc). She's also happy to display her work live but you do need to contact her first.
Innate talent is great and Patricia has plenty of it, but she has occasionally sought to gain insights from other artists' perspectives. She has pursued this by having taken classes at Silvermine Guild of Artists School of Art, Art Students League, and the School of Visual Arts as well as constant self-directed independent study. Patricia believes that lifelong learning is an ongoing adventure that enriches both her life and her work.
Patricia is always amazed by people who tell her that they've lived in the same town all their lives because she, herself, has not. Her roots are shallow but extensive, having put down in many places before her present residence in Hamden, CT, not far from the Sleeping Giant geologic formation.