Spiral Rope Bead Weaving by Patricia C Vener
All of these works come wrapped in silk and nestled in silver satin gift bags. Certificate of Authenticity with care instructions are included.
Party Time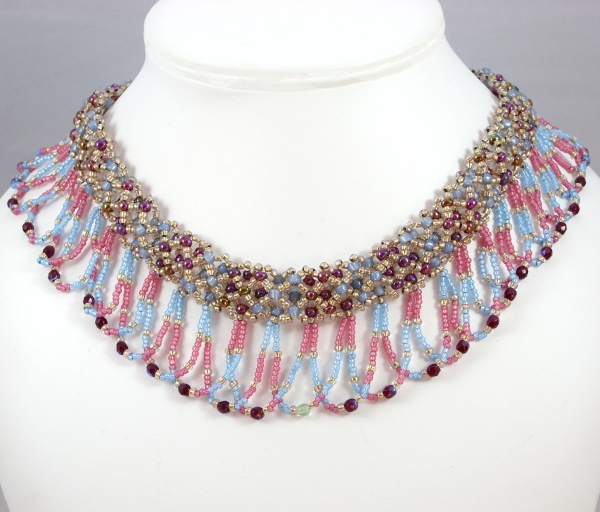 A good party is bright and colorful and full of laughter. Once more, the revelers shout and the music continues while the food keeps coming. Whatever the celebration, smiles are a must.
19.3 inches / 49 centimeters
$300.00