I love clouds. I can stare at them for hours imagining that I can fly through the expanse of sky and touch the soft ethereal wisps or the thick billowing towers that are really only droplets of cold wet water. I draw them, paint them, dream about them. One of my first Pinterest pinboards is just for clouds. My Clouds Pinterest Pinboard. The photograph that opens this post is one I caught just by luck from a back window at my house.
My paintings explore the juxtapositions and contrasts of clouds and mountains, clouds and water, and occasionally, clouds and trees.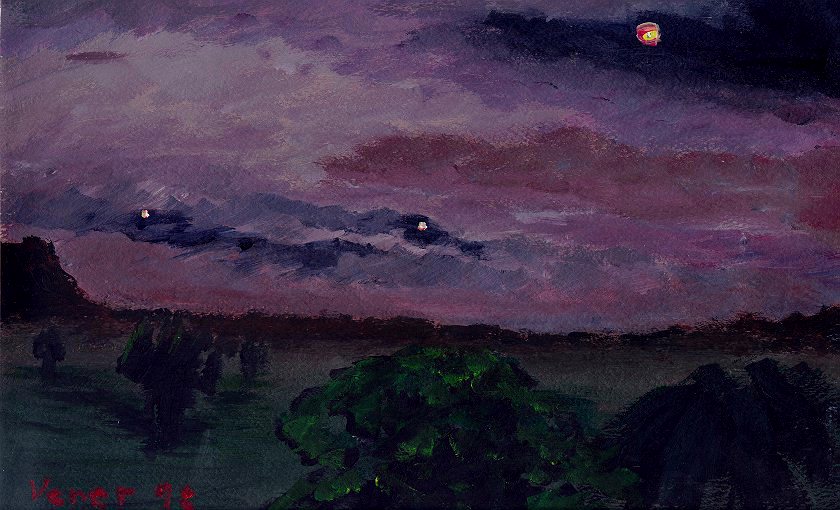 Here I have tried to focus on a night with dark red clouds beginning to obscure most of the sky. Only a few bright stars show through. While the scene itself is utterly imaginary, the inspiration was a night I came home late to my apartment when I was living in a town outside Baltimore MD.