Here are five wonderful greeting cards you can find at Greeting Card Universe. Click on the links to view individual cards and learn more. As much as I love showing off my own work, I think it's also good to show off the work of other artists I admire.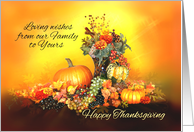 This first card is by Ramelle Richardson whose cards make use of her own original paintings.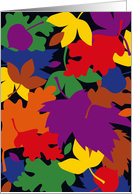 I love the very bold colors of this leafy card by Ron Magnes, a professional illustrator with over 30 years of experience.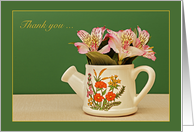 A welcome vision of calm for Family Caregivers by Denise Trocio.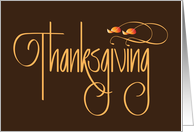 Another card for Thanksgiving, all about the elegance of calligraphy is by Teri Nelson Kuster, who aims to spread joy with greeting cards.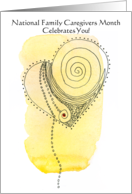 I'll end with one of my own cards for National Family Caregivers Month. It features a list of tasks the card giver can volunteer for (or the recipient can request!).